It's fall, time to go do some northern routes!
10/7 Fall Foilage Folly: Bouquet Canyon is a great descent
Sunday, 10/8 Ciclavia is back at downtown!  A wonderful ride to take it easy with thousands of cyclists.
10/21 Franklin, I Don't Give a Dam: More than a noir name
10/28 Glendora Ridge: Very challenging ride
– David
---
What's coming up in the way of longer, organized rides – centuries, randonees, & bike tours – in the southwestern U.S.? Check out the Western States Bicycle Ride Calendarfor latest info.
Local Randonneurs list of upcoming rides from 100km up to 600km in our area: PCHrandos
All around California – upcoming event at RandonneursUSA site (aka RUSA)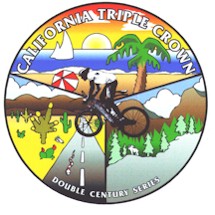 California Tripple Crown aka CTC, 200 mile rides in California: yearly CTC calendar