It's winter, still time for a few more northern routes!
12/30 South Pas & Paths: New ride!  Thanks to Keith Cox & Mike Johnson
New Year's Day: Tradition of riding up Mt Wilson
1/6 Angeles Forest Frolic: Fransquito and Bouquet
1/13 Castles & Roses: Very popular ride around the Rose Bowl
1/27 Hollywood Hype: To the Hollywood Hills!
– David
---
What's coming up in the way of longer, organized rides – centuries, randonees, & bike tours – in the southwestern U.S.? Check out the Western States Bicycle Ride Calendarfor latest info.
Local Randonneurs list of upcoming rides from 100km up to 600km in our area: PCHrandos
All around California – upcoming event at RandonneursUSA site (aka RUSA)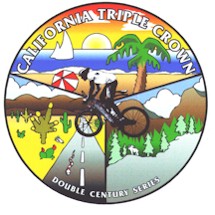 California Tripple Crown aka CTC, 200 mile rides in California: yearly CTC calendar