It's winter, still time for a few more northern routes!
2/3 Nightmare On Roscomare: Bonus Encino Hills on the way back
2/3 Little Tujunga: A great canyon, it's just been closed too much!
2/17 El Presidente to Ojai: 100 mile challenging ride from Simi!
2/24 Big Sky, Hidden Valley: New ride! Thanks Keith Brodsky for the help
2/24 Topanga/Santa Monica Circle: A ride that's back in rotation
– David
---
What's coming up in the way of longer, organized rides – centuries, randonees, & bike tours – in the southwestern U.S.? Check out the Western States Bicycle Ride Calendarfor latest info.
Local Randonneurs list of upcoming rides from 100km up to 600km in our area: PCHrandos
All around California – upcoming event at RandonneursUSA site (aka RUSA)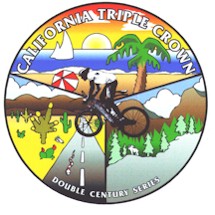 California Tripple Crown aka CTC, 200 mile rides in California: yearly CTC calendar